Bhubaneswar: Spl. DGP, SAP MK Chhabra and Spl. DGP, (Communication) AK Ray today flagged off 106 Emergency Response Vehicles (ERVs) at the OSAP 6th Battalion parade ground in Cuttack. The ERVs will further strengthen the Emergency Response Support System (ERSS).
People of the State can avail help during any kind of emergency by just dialling 112.
People need to dial only a single number for emergency needs related to Police, Fire, Ambulance and other emergencies in times of distress.
Earlier, a total of 151 (four-wheelers), and 97 (two-wheelers) were engaged for any kind of emergency services in ERSS. Now with these additional 106 vehicles, ERSS would be more strengthened and more effective to respond in any kind of emergency, said RK Sharma Addl.DGP (Law & Order) and State Nodal Officer, ERSS.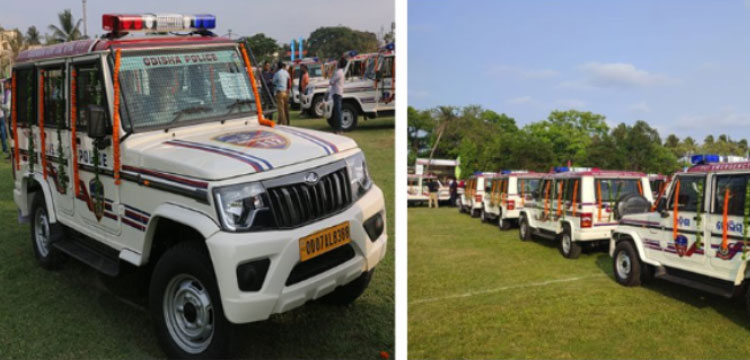 Arun Kumar Sarangi, ADGP, Training and Director BPSPA, Bhubaneswar; Vinayatosh Mishra, ADGP-Cum-Director, SCRB, Bhubaneswar; YK Jethwa, Director, Vigilance; Sanjib Panda, Addl. DGP, CID, CB; RK Sharma, Addl. DGP (Law & Order), SK Priyadarshi, Commissioner of Police, Bhubaneswar-Cuttack; Amitabh Thakur, IGP (Operation); S. Dev Datta Singh, IGP (Hqrs); Yatindra Koyal, IGP (Provisioning); S Praveen Kumar (Personnel); and other senior officers were present during the flag off ceremony.