Sundargarh: Residents of Hemgiri block in Odisha's Sundargarh district on Tuesday observed a 12-hour rail strike in support of their demand for stoppage of two passenger trains – Tata-Itawari and Tata-Bilaspur – at Hemgiri railway station.
Train services on the Jharsuguda and Bilaspur routes have been disrupted due to the dawn-to-dusk rail roko agitation. People from nearby villagers squatted on the tracks since the morning disturbing rail movement in the region.
At the same time, the agitators have also given a call for a 12-hour Kanika bandh in support of their demand.
It is worth mentioning here that the agitation for stoppage of two passenger trains at Hemgiri railway station was launched a month ago. At that time, the Railway officials had promised to look into the demand but are yet to take any action in this regard.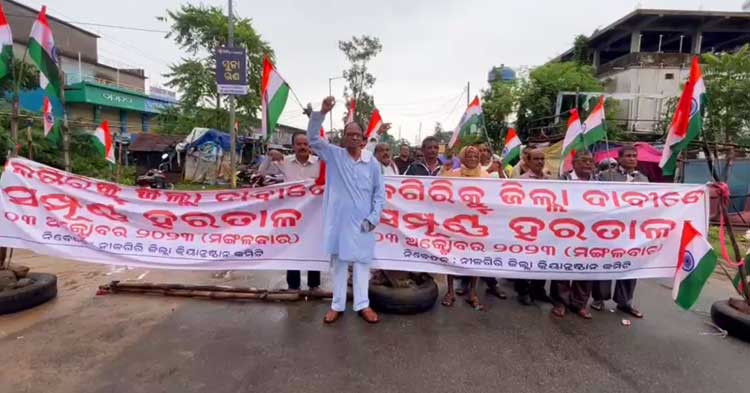 Meanwhile, residents of Nilagiri in Odisha's Balasore district are observing a 12-hour bandh on Tuesday to press for their demand for a district status in the Nilagiri sub-district. All academic institutions, business establishments, banks, and offices remained closed, while no vehicles plied on the roads. A platoon of police has been deployed in the area to maintain peace.