Cuttack: A minor girl today sustained critical injuries after getting stuck under huge pipes of the ongoing box drain project of JICA in Cuttack's Kesharpur area.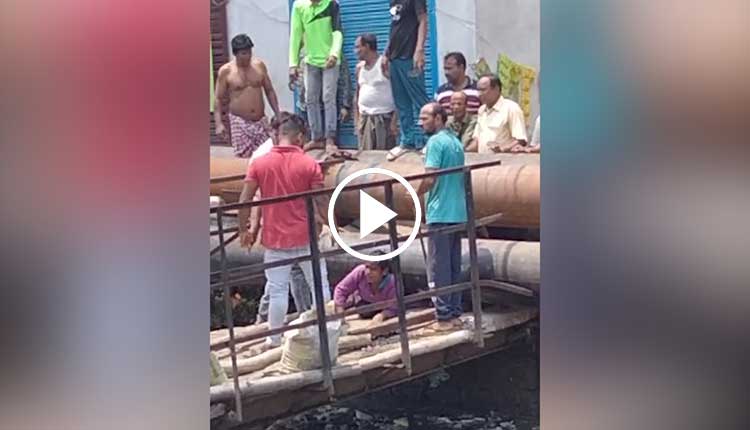 The girl who is around 16 years of age got stuck between the pipes and the temporary iron bridge while she was trying to cross the drain from the other side.
While the girl was crossing the drain using the temporary iron bridge the huge pipes of the drain project caved in on her leaving her stuck between the huge pipes and the temporary bridge.
The girl who was stuck for nearly 45-60 minutes was rescued by the locals of Kesharpur who got the pipe lifted using a crane.
She was rushed to the SCB Medical College & Hospital here.
While she has been admitted the to hospital, her condition is stated to be critical.