Bhubaneswar: Cyber police on Saturday arrested a man from Odisha's Ganjam for duping a youth engineer from Chhattisgarh of over Rs 34 lakh after befriending him through a fake online profile.
As per reports, the accused identified as Sreedhar Maharana (26), a resident of Berhampur created a fake profile on Facebook with the name of Shivani Panda and used an unknown girl's photo as a profile picture. Posing as Shivani, Maharana claimed to be a third-year MBBS student at a private medical college.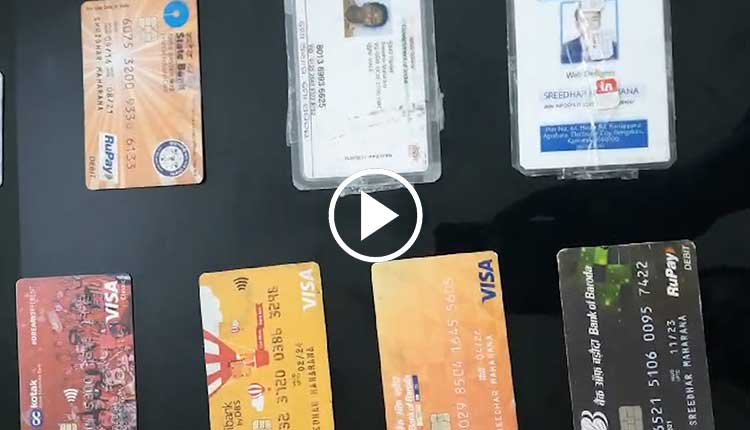 Around a year back, Maharana sent a friend request to Ankit Kumar Gupta, an engineer at NTPC in Chhattisgarh. After establishing a friendship, they both used to chat through Facebook Messenger. Later, they exchanged their phone numbers and used to chat on WhatsApp, informed police sources.
During their conversation, Maharana emotionally blackmailed Ankit and lured him into a love trap. Later, he asked Gupta to help financially to deposit 'her' college fees. He also requested monetary help for the treatment of 'her' father and other family members.
Trapped in love, Ankit transferred the money through the digital payment platform PhonePe. Within a year, he transferred Rs 3437500 to different accounts.
However, after realizing that he was trapped and tricked, Gupta filed a written complaint with the Cyber Crime and Economic Offence Police Station. Launching a probe into the matter after filing a case, Cyber Police arrested Maharana and seized eight ATM cards and two mobile phones from his possession. During interrogation, Maharana confessed his crime.
Police took Maharana on remand to unearth more information related to the case.
"He (Maharana) created a fake profile on Facebook with the name of Shivani Panda. Posing as Shivani, he introduced himself as a medical student and his father a retired Army official. After befriending him, he asked Ankit for money stating different reasons. He also demanded money for his father's treatment and gained his (Ankit's) sympathy," said ACP (Zone 5), Gautam Kisan.
Further, Kisan added that not verifying the authenticity and identity of the person before establishing a friendship on social media landed him (Ankit) in trouble.