Kendrapara: A 13-feet long freshwater crocodile was found from the backyard of a house at Jaduchandrapur in Baunsamula panchayat under Rajnagar forest division in Kendrapara district late on Sunday night.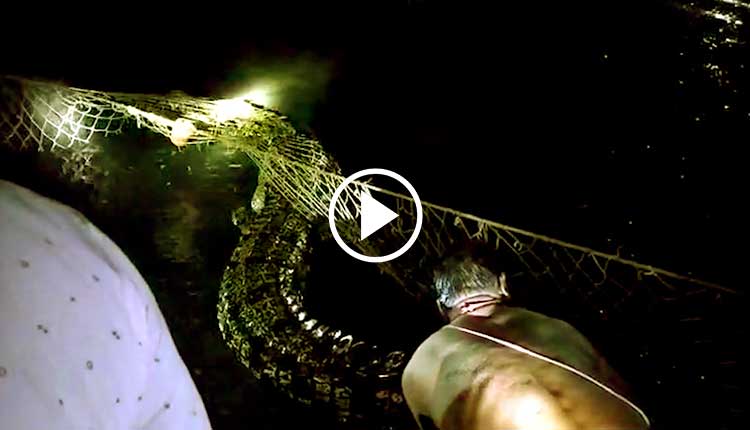 The reptile is suspected to have come from the Bhitarkanika. The family members of Maheswar Behera first spotted the reptile from his backyard and got scared. They informed the forest department officials immediately before the crocodile caused harm to anyone.
On being informed, a 4-member team of forest personnel led by Rajnagar Forest officer Vijay Patra captured the crocodile and released it in the Bangsagada river.
Recently, a crocodile was found moving on the Pentha road in the district. Later, the forest department rescued it from a water body near the place and released it into a river.