Koraput: Tibetian spiritual leader Dalai Lama once said, "Love and compassion are necessities, not luxuries. Without them, humanity cannot survive." And this factor is not just restricted to human beings, love and compassion are something which every living-being craves for.
Unfortunately, there is the majority of people surviving in this world, deprived of this basic necessity – at the hands of their very own ones. But time and again, good Samaritans rise from society and intervene, to rescue such people from the darkness of indifference.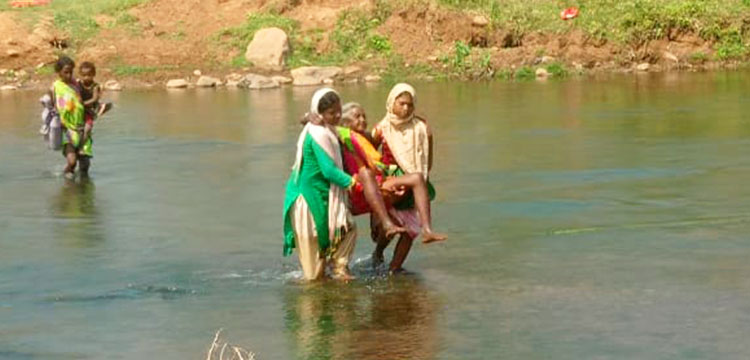 The characters of this true story in Koraput match the aforementioned analogy – Laxmi Kadraka, Sarpanch of Bandhu Gaon and an elderly woman, Nunai Miniyaka of Gotiput village of the same panchayat. The duo have developed a unique bond, no less than that of a mother and her daughter, thanks to the generosity and highest standards of humanity demonstrated by the lady Sarpanch.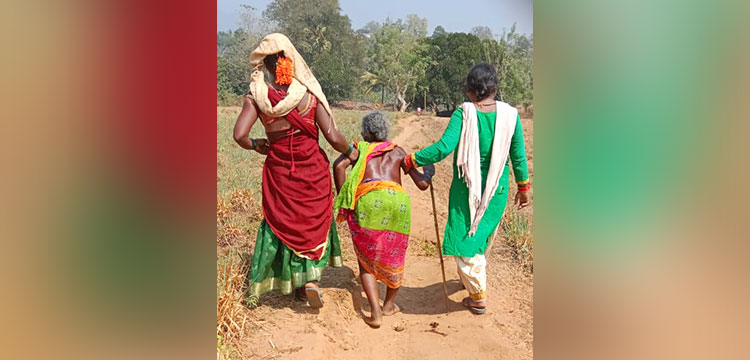 At a time, when the 80-year-old Nunai, was suffering from geriatric illness, she was virtually abandoned by her family. The woman's relatives did not treat her well, nor took her to the hospital. The Sarpanch, Laxmi came to know about this matter and was aghast. She decided to take up the cause and offer the best possible treatment for the octagenarian.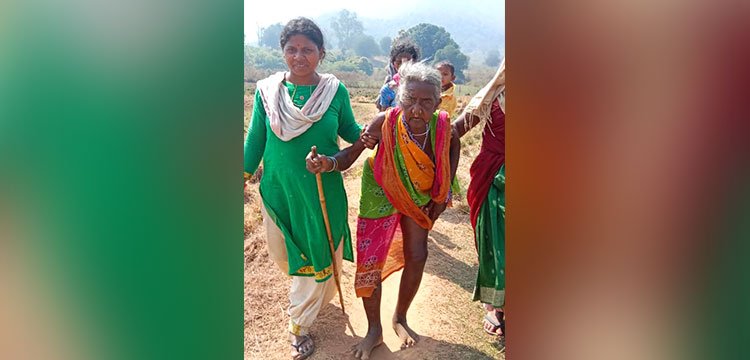 She went up to the village, a remote hamlet, on the other side of a river and contacted Nunai. Laxmi convinced her to shift to Bandhugaon for appropriate medical treatment. With the help of another woman, Laxmi literally carried Nunai in her hands and crossed the river. And then the woman was admitted to the local medical centre.
A video showing Laxmi carrying Nunai and making her way through the stream has gone viral on the internet. The Sarpanch's act has garnered praise from all quarters. In an age, when elected representatives mostly turn up before the voters during elections, a Sarpanch has set an example to be with the voters through thick and thin.