Bhubaneswar: The final results of two rounds of Municipal Premier League (MPL) –MPL 1.0 and MPL 2.0 were announced today and the winners were felicitated by the Minister of Housing &Urban Development, Pratap Jena at an Awards function held at the Convention Centre, Lok Seva Bhavan.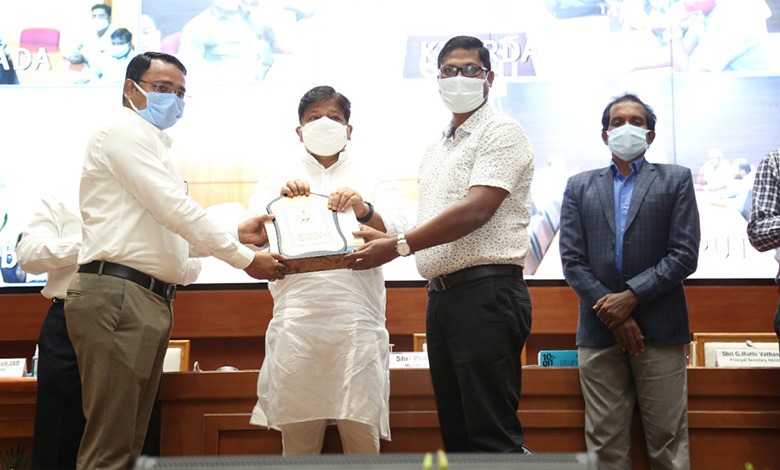 Berhampur Municipal Corporation (BeMC) and Buguda NAC have been adjudged as Best ULBs for MPL 1.0 and 2.0editions respectively, said an official release.
The MPL is a unique competition to motivate tax officials in Urban Local Bodies (ULBs) to improve their performances and enable maximum collections through internal revenue sources.
For MPL 2.0, BeMC was adjudged as the Best ULB in the Corporation category, Paradeep in the Municipality category and Buguda in the NAC category.
Felicitating the winning ULBs and the individual best performers, Minister Jena said that it is satisfying to see the growth of revenue collections through the MPL in the last two years, especially considering the challenges faced during the Covid pandemic.
"When ULBs are able to generate funds from their own revenues, it ensures that they are getting financially stronger to cater to the demands of citizens in providing them with more facilities like parks, playgrounds, better roads etc.," he added.
Minister Jena also appreciated the ULBs for the quick adoption of digital technologies in revenue collection.
Digitization is crucial in reforming the ULB revenue management system for maintaining the accurate record, tracking and building trust between citizens and civic bodies, he said.
The MPL 1.0 was initially launched in Odisha across 9 larger cities in February 2020 for 214 tax functionaries.
It was later scaled up as MPL 2.0 to all the 114 ULBs for 655+ tax functionaries.
The Minister launched MPL 3.0 today for the coming year during the event.
"When we started with the MPL, we set ourselves on a mission to make Odisha's ULBs financially stronger and sustainable. With the successes of two versions of MPL, we are happy to say that we are firmly on this path," said G Mathi Vathanan, Principal Secretary, H&UD.
Stating that the MPL was a reflection of the true spirit of the State's 5T mantra, he said adopting innovative technology-driven practices such as Mobile Point of Sale (MPOS) devices for 100% digital collections and using real-time dashboards to monitor and manage performance helped in improving the process.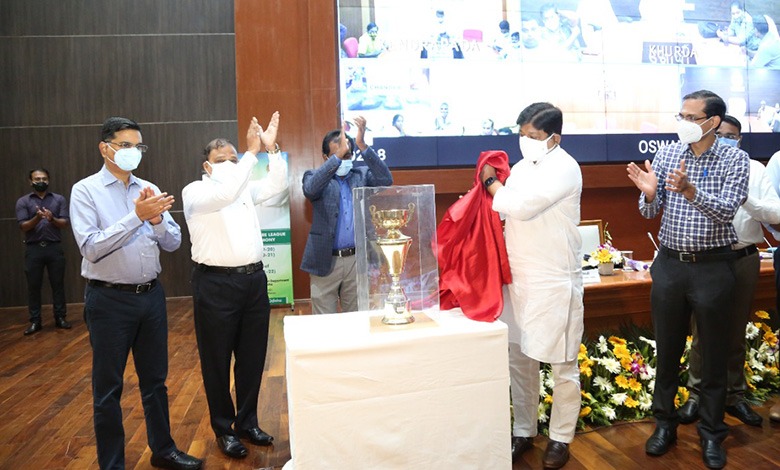 As part of the process, training of tax officials for enhancing their soft skills for tax collection along with distribution of MPOS devices played a significant role in improving and easing reporting and digitization of overall collections.
In the first year, the MPL was able to deliver a 24% increase in property tax collections for FY 19-20. The digital collections during MPL 1.0 rose from less than 10% to 43%.
The success of MPL 1.0 encouraged the H&UD department to expand this format across all the 114 ULBs of the State as MPL 2.0.
It resulted in an increase in collections by 15% for FY 20-21 and digital collections increased to 85% despite a pandemic year.
The MPL 2.0 also marked the launch of a new digital dashboard wherein daily collections were recorded on a standard platform across 114 ULBs.
"All 650+ tax collecting functionaries and 114 City Managers were given comprehensive training on soft skills and technicalities and provided support through creating centralized teams for real-time issue resolution, said Sangramjit Nayak, Director, Municipal Administration.
In addition, 67 Mission Shakti Self Help Groups (SHGs) were also involved in property tax collection for the first time in the State, he noted.