Bhubaneswar: Chief Secretary Suresh Chandra Mohapatra today launched three new modules of Human Resource Management System (HRMS) of State Government employees as another step forward in realization of 5T in governance.
With these three modules the HRMS has become a comprehensive system as all Government to Employee (G2E) transactions have been made online, a press communiqué stated.
Launching the modules, the Chief Secretary said, "These new modules developed by Center for Modernizing Government Initiatives (CMGI) will be of immense help to all the departments in quick disposal of departmental proceedings, quarter allotment and vacation, and timely verification of service records for sanction of different benefits."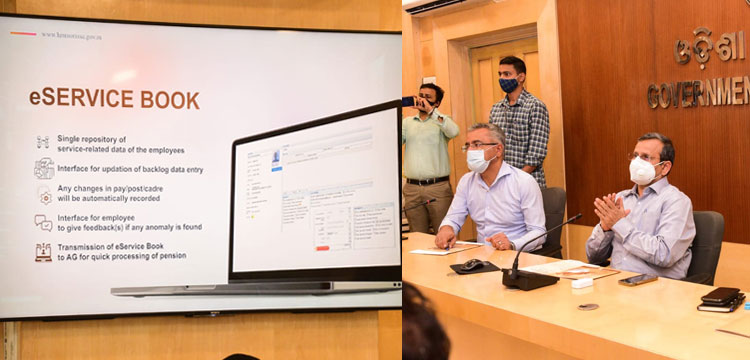 He directed all the departments and employees to make best use of the system and assured that any operational difficulty would be resolved duly.
Outlining the modules, Home Additional Chief Secretary (ACS) Sanjeev Chopra said, "HRMS 2.0 was launched by the Chief Minister on July 8, 2020. The presently launched eDisciplinary Proceeding (eDP), eQuarter management system (eQMS), eService Book (eSB) are further addition to the system. This makes the system more inclusive and effective."
CMGI Executive Director Md Sadique Alam appraised, "eDP has the provisions for issue of online show cause notice to the delinquent officer, issue of hearing notices, disposal by disciplinary authority, appeal to the appellate authority, if any; and, online tracking of the implementation of the final order."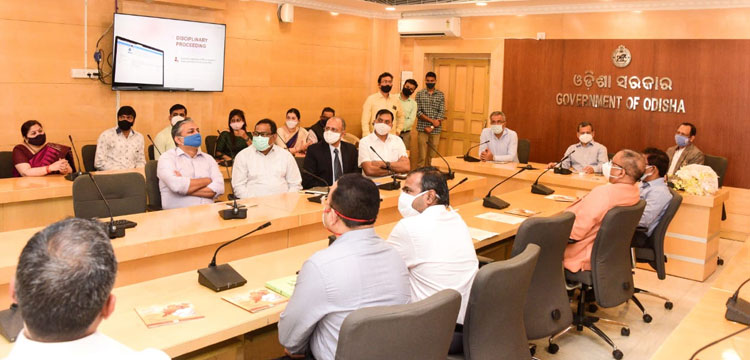 Similarly, eQMS tracks occupation and vacancy of Government quarter on real time basis, auto generation of eviction process when required, eCourt management system of Estate Court, SMS alter system to the Government employee at the stage of allotment, retention, vacation and eviction etc, he added.
It is also integrated with iFMS for online payment of arrear dues.
eSB captures all service records and entries in the Service Book of Government employees. It has the facility of auto updation upon posting, transfer and sanction of claims.
eSB provides 'employee interface' to view his/her own service records and give feed back if any anomaly is found.
The pension sanctioning authority will be able to send eSB to the AG for processing of pension papers, the press communiqué informed.
Prominent among others, Development Commissioner Pradeep Kumar Jena, Principal Secretaries and Secretaries of various departments along with senior officers of General Administration and Public Grievance (GA&PG) and CMGI attended the occasion.