Bhubaneswar: The port and industrial estates developed by Government of Odisha have emerged as emulating models for other States. A Team of Senior officers led by Additional Chief Secretary Bihar Brijesh Mehrotra said, "We express our thankfulness to Chief Minister Naveen Patnaik to have accepted the proposal of our Chief Minister Nitish Kumar for setting up a port facility in Odisha. I am impressed with the kind of infrastructure created by Odisha Government in the industrial estates and the facilitating support provided by the State to the investors."
The team had a discussion with senior officers of the Government of Odisha in a high level meeting held under the Chairmanship of Chief Secretary Suresh Chandra Mahapatra at Lok Seva Bhavan conference hall today afternoon.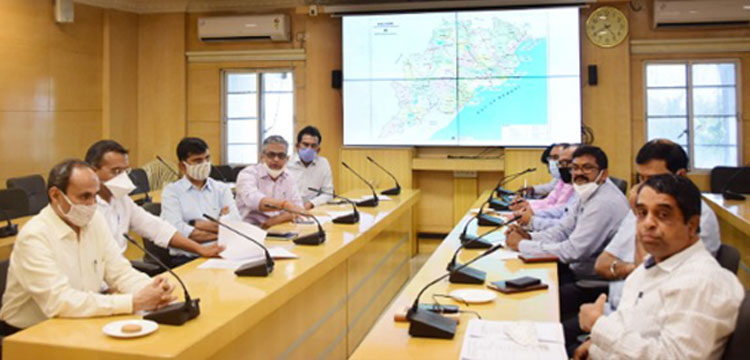 Listening to the proposals put forth by the officers from Bihar, the Chief Secretary said, "A port facility needs to be managed professionally on commercial models for making it sustainable."
Development Commissioner PK Jena advised Mehrotra to assess the requirement of Bihar so that the port facility could be planned accordingly. Mahaptra assured of all possible help from Government of Odisha as per the existing policies.
The potential for development of port facilities in Odisha were discussed in the meeting. Principal Secretary Commerce and Transport Madhusudan Padhi said, "Fourteen locations along Odisha coast have been identified for development of ports through a detail study.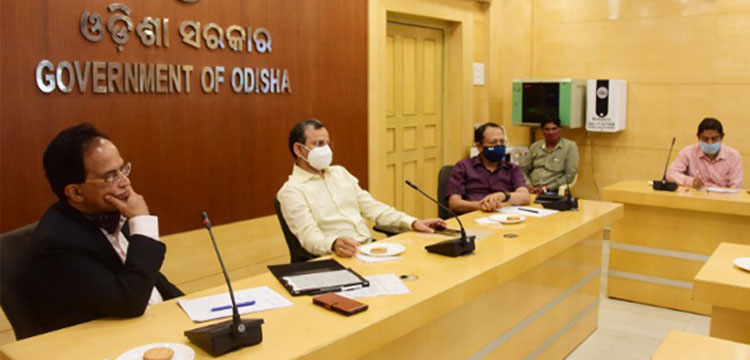 Manoj Kumar Mishra, Special Secretary of the department presented visuals details of the identified locations and outlined the comparative advantages and challenges associated with the locations. Brief details about seven locations to north and seven locations to the south of Paradeep port were discussed.
Principal Secretary Industry Hemant Kumar Sharma outlined different commercial models for successful running of a port in Odisha coast. Chairman and Managing Director IDCO Sanjay Kumar Singh outlined the different models adopted in development of textile park, seafood Park, aluminum park, plastic part, electronic park and IT park in Odisha.
It was deliberated that some location towards north of Paradeep may be more useful for Bihar to develop the port facility. A technical team of Bihar would soon visit Odisha to see all the identified locations and assess the feasibilities of developing the port facility as per requirements of Bihar.
Principal Secretaries, Secretaries and senior officers of concerned departments from Odisha and Bihar participated in the deliberations. Santosh Kumar Sinha, Executive Director of Bihar Industrial Area Development Authority highly appreciated the facilities created in the industrial estates of Odisha.
After the meeting, Mehrotra said, "Today's meeting was quite fruitful. I thank Odisha Government to have given us this opportunity."
He added, "I visited employment intensive apparel factories in Macheswar industrial estate today. I am quite impressed with the infrastructural facilities created in the industrial estates and the facilitating support being provided by Government of Odisha to the investors."
He further added, "We would visit the sea food park, electronic and IT park tomorrow to see the models applied there."