Bhubaneswar: Union Minister of Education, Skill Development & Entrepreneurship Dharmendra Pradhan and Minister of Railways, Communications, Electronics & Information Technology Ashwini Vaishnaw flagged off of the extension of Banaras-Sambalpur-Banaras bi-weekly Express up to Visakhapatnam from Sambalpur Railway Station today.
Other dignitaries present on the occasion at Sambalpur are MP Nitesh Gangadev and MLA Nauri Naik. MPs including Suresh Pujari, Sangeeta Kumari Singh Deo and Niranjan Bishi and Basanta Kumar Panda graced the function through Video Conferencing at Bargarh Road, Balangir and Kesinga Stations, respectively.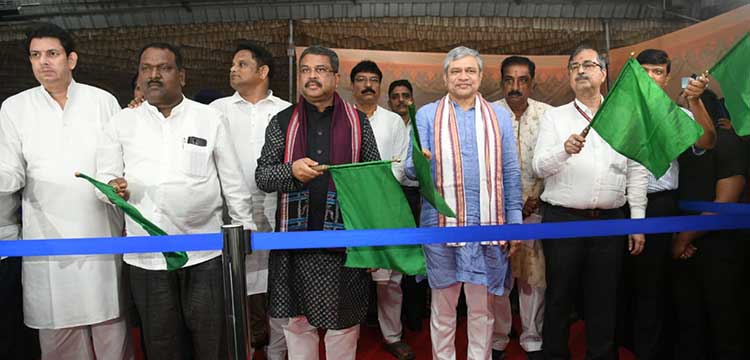 On the inaugural run, the train will run as a special train from Sambalpur to Visakhapatnam. However, the regular service in the extended portion for this train will commence from November 22 from Visakhapatnam with effect from November 23 from Banaras. Without disturbing the scheduled timings and stoppages for this train between Sambalpur and Banaras, the train has been extended to Visakhapatnam.
The extension of the train to Visakhapatnam is a game-changer for the people of Southern and Western Odisha. The extension of this train from Sambalpur to Visakhapatnam will serve as a lifeline for the residents of Western and Southern Odisha travelling for various other reasons like Business, Education and Medical Treatment. Apart from this, it will boost to tourism and cultural exchange having direct connectivity between Banaras and Visakhapatnam.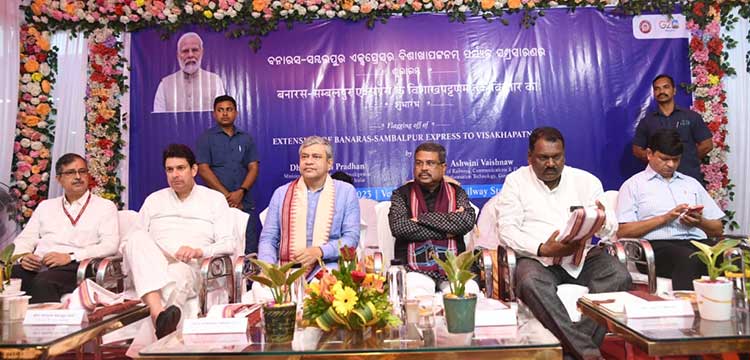 The extended train, now named 18311 Visakhapatnam-Banaras Express, will depart from Visakhapatnam every Wednesday and Sunday at 0410hrs. The return journey, 18312 Banaras-Visakhapatnam Express, will leave Banaras every Thursday and Monday at 1500hrs.
The train will have stoppages at crucial stations, including Bargarh Rd, Balangir, Titilagarh, Kesinga, Muniguda, Rayagada, Parvatipuram, Bobbili, Vizianagaram, and Kottavalasa.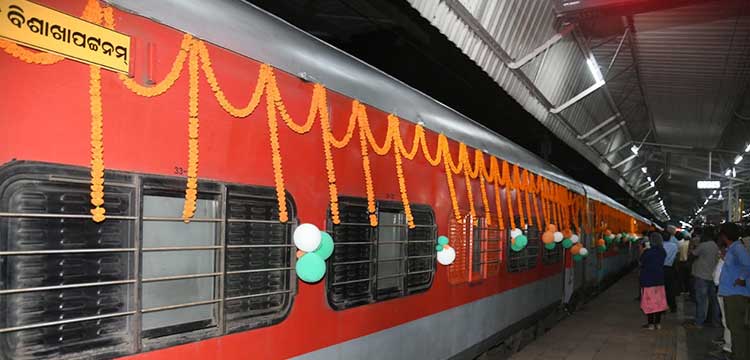 The extension increases the travel distance from 895Kms to 1400Kms, with an extended travel time of about 28 hours 30 minutes between Sambalpur and Banaras.
The train will now run with LHB Coaches, featuring One AC-2 Tier, Four AC-3 Tier, Eight Sleeper Classes (Nine temporarily), Six Second Class Seating, One Guard cum Luggage & Divyangjan Coach, and One Power Car.
Earlier, ECoR Additional General Manager Sharad Kumar Srivastava welcomed the Guests and dignitaries and Divisional Railway Manager of Sambalpur Division Vineet Singh was also present.