Bhubaneswar: A private bus coming from Angul to Bhubaneswar on Tuesday was found hanging dangerously over the edge of the Jatamundia-Subarnapur bridge on the Mahanadi river in Banki sub-division of Odisha's Cuttack district after meeting with an accident. Vehicular movement on the bridge has been disrupted owing to the position of the bus.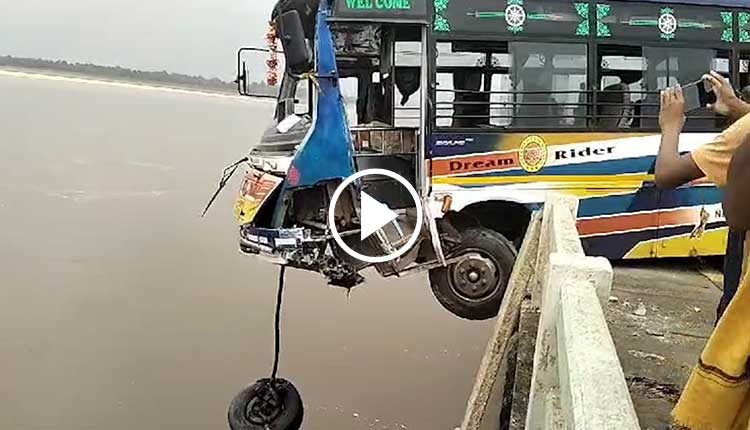 According to reports, the accident occurred after the bus was trying to overtake another vehicle on the bridge.
All passengers of the bus have been rescued and are said to be safe. Police and Fire Services are engaged in pulling the bus back on the bridge.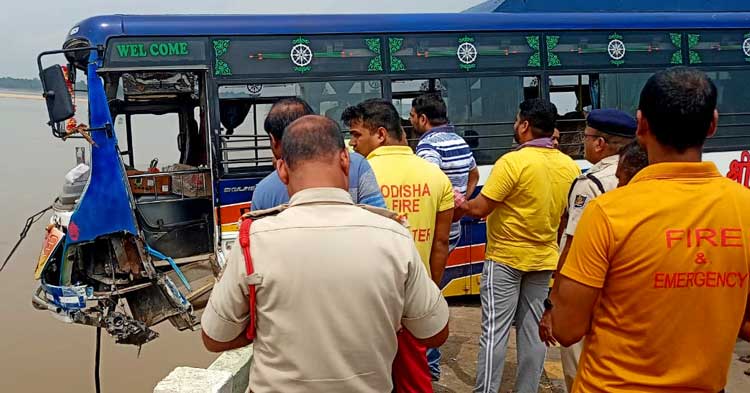 A detailed report on the incident is awaited.