Rayagada: Unidentified miscreants on Wednesday night allegedly set fire to 12 two-wheelers parked outside the office of Fusion and Spandana Finance Company at Tikiri in Odisha's Rayagada district.
According to reports, unidentified miscreants locked the doors of the office from outside and set 12 two-wheelers on fire around 2:00 a.m. on Thursday while some employees of the firm were sleeping inside. One employee woke up, alarmed by the smoke and heat, and awakened others. Though they were suffocating due to the heavy smoke coming from outside, the employees were unable to come out of the room as they were locked from outside.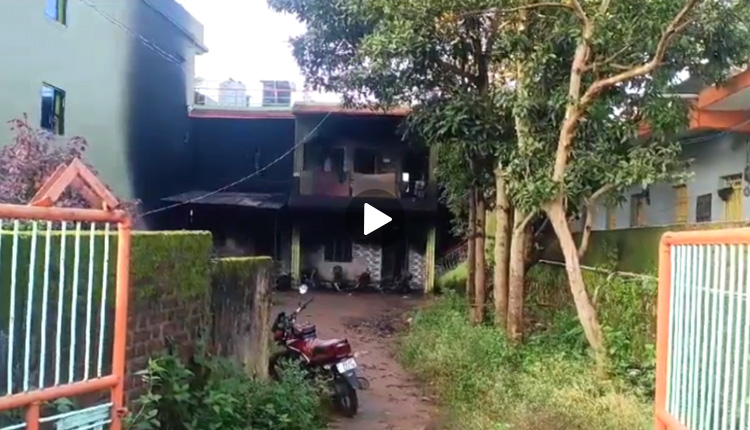 They were finally rescued after the landlord was alerted and he came downstairs and opened the doors. Fortunately, no employee was hurt by the fire.
Tikiti police arrived at the spot after Bikram Purohit, the branch manager of the firm, informed them. The police have registered a case against unknown persons and launched an investigation into the incident.