Bhubaneswar: As Bhubaneswar, the capital of Odisha, is celebrating Durga Puja lavishly after a hiatus of two years due to COVID, theme pandals ranging from ancient monuments to daily occurrences in life has been set up by puja committees and organisers across the city. Let's have a virtual tour of few theme pandals.
Russia's Hermitage Museum at Jharpada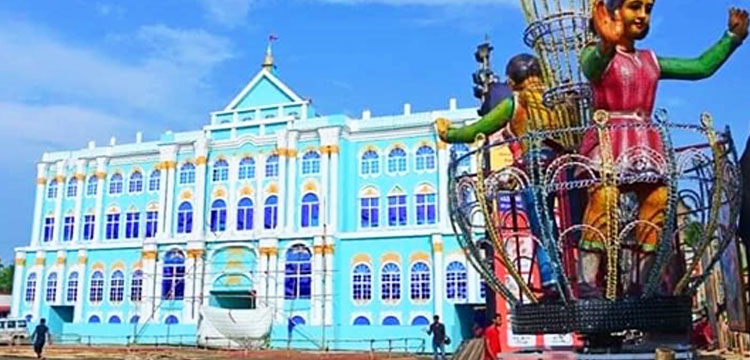 The replica of Russia's Hermitage Museum at Jharpada Durga Puja mandap is a major attraction. Jharpada Durga Puja Samiti has set the pandal gate design of the pandal on the line of the Hermitage Museum in St Petersburg, a Russian port city on the Baltic Sea. The gate's height is about 85 feet and width 150 feet. Artisans from West Bengal have crafted the pandal gate while the idol has been made by craftsmen from Cuttack.
Lalitha Mahal Palace at Bomikhal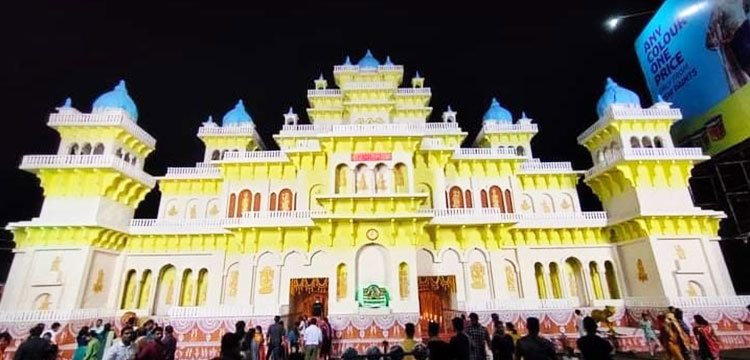 Every year Bomikhal Durga Puja Samiti attempts to present something new. This year's theme is the elegant Lalitha Mahal palace located near Chamundi Hills built by Krishnaraja Wodeyar IV, the Maharaja of Mysore in 1921. Around 50 craftsmen from Kolkata have toiled for nearly one and a half month to create a 120 feet wide and 80 feet high replica of the Lalitha Mahal palace.
Ayodhya's Ram Mandir at Saheed Nagar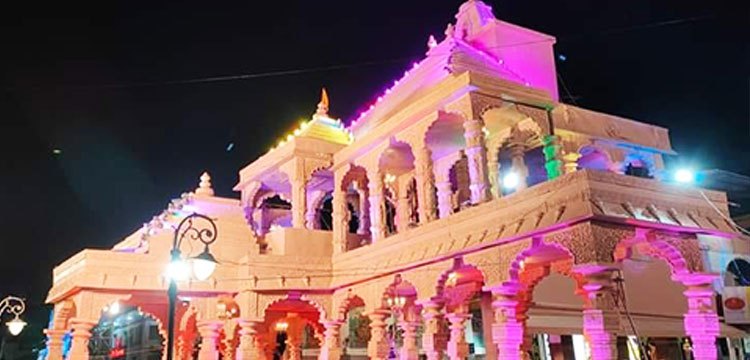 The Saheed Nagar Durga Puja Samiti has come up with a replica of the under-construction Ram Mandir in Ayodhya. Artisans from Kolkata and Cuttack toiled for around three months to build the pandal that stands at a height of 85 feet and has a width of 120 feet approximately. Reportedly, the Saheed Nagar Durga Puja Committee has been organising the puja since 1978.
Old Age Home At Nayapali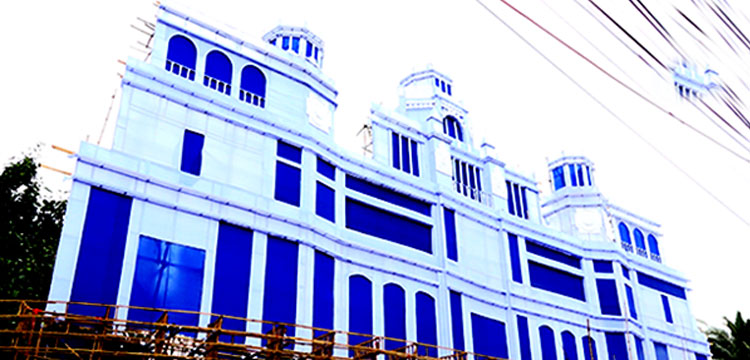 Nayapali has set its own distinct identity, by setting up pandals with unique themes. This time, the Nayapali Puja committee has setup a gate resembling an Old Age Home. The huge gate has rooms, doors and windows showing elderly, sick and senile people sitting and resting in the big house or the 'Vriddhashram'. It it is a message to youths to take care of their parents instead of ignoring them.
Delhi's Akshardham Temple at Rasulgarh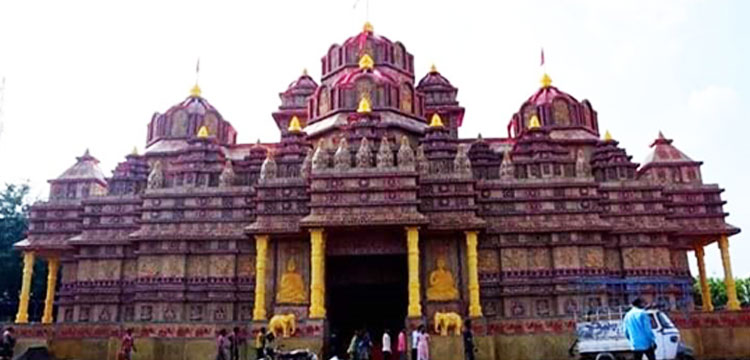 The Rasulgarh Durga Puja pandal is set up on the theme of Akshardham Temple in Delhi. The Rasulgarh Durga Puja Committee has set up a 80 feet tall and 120 feet wide eco-friendly structure made of bamboo sticks and mats and wooden ice-cream sticks. The height of the idol of Goddess Durga this year is 22 feet. The main attractions at the puja pandal will be the 'Meena Bazaar' and cultural programmes.