Balasore: The most valuable quality in a man is his confidence. A farmer in the district's Simulia block has prospered as a result of his persistence and self-belief. By raising various varieties of cows, Ramchandra Barik of Bhubanpur village in Bauripada panchayat has developed a distinctive character.
By raising cows and engaging in dairy farming, Barik has managed to achieve self-sufficiency. He started his farm in 2001 with three native cows after graduating from high school and falling in love with cattle raising. Currently, the farm includes eight calves and 15 different varieties of cows. In addition, he has planted grass for cattle on one acre of his five acres of property.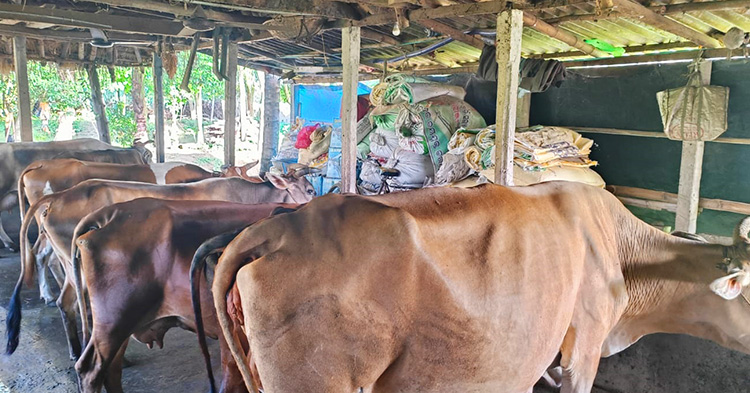 Additionally, he is able to produce roughly 120 litres of milk from the farm each day thanks to proper management of cow waste and manure, paddy cultivation on 2 acres of land, a fish pond on 1 acre of land, and poultry rearing. Barik is now renowned as a skilled cow farmer thanks to the assistance of his wife Laxmimani Barik.
With his dedicated efforts, Barik has been successful in establishing the Bhubanpur Women's Milk Producers Cooperative Society, in order to empower women. The society involves 40 farmers, who are generating 150 litres of milk per day.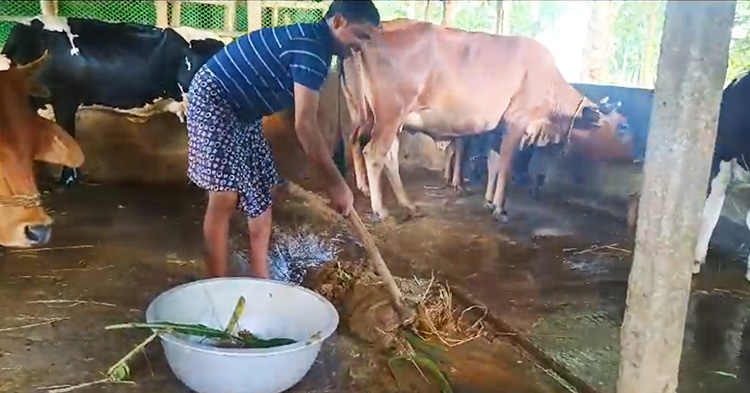 Under the State Government's OMFED, Ramachandra provides 250 litres of milk per day to Balasore Bhadrak Dist Co-op. Milk Producers' Union Ltd (BAMUL). The task was not easy, and calls for sustained efforts and love for the cattle, says Barik, adding that he is happy to adopt his passion as profession.
In his farm, Barik makes more than Rs 50,000 every month. For his accomplishments, he has also received awards from numerous organisations. The family can be well run thanks to income. He has emerged in the entire Simulia block Ramachandra neighbourhood as a source of inspiration for this.