Jajpur: In an exceptional feat, Gadadhar Behera, a teacher in Baidyarajpur Nodal School in Odisha's Jajpur district has been striving for the last 10 years to create awareness among school children and inspire them to protect the environment in their schools and adjoining areas by planting medicinal and fruit-bearing trees. Fondly called "tree teacher", Behera, has sought to create a green zone in and around the schools in the district through his diligent work.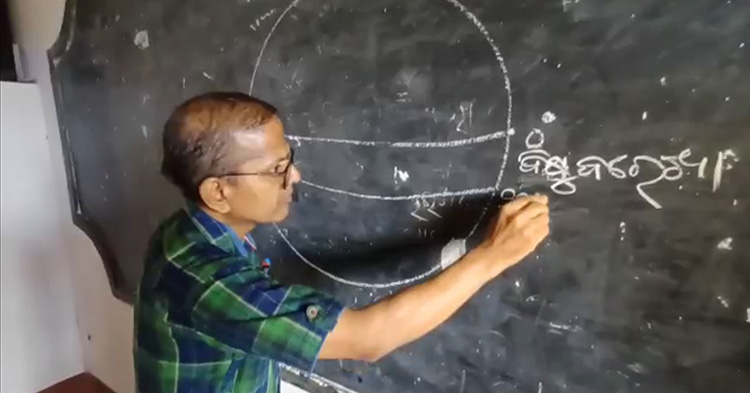 Although disability has prevented Gadadhar Sir from walking or moving without a stick or walker, he has toiled with his students and planted several valuable medicinal and fruit-bearing trees to create a beautiful garden in Baidyarajpur Nodal School. Apart from planting trees, he has been instrumental in encouraging his students to take up fish farming, organic fertilizer systems, bird feeding centers, and several such activities to protect and preserve the environment in and around their school and community.
Gadadhar Sir's mission is to protect the environment by planting and raising trees. Gadadhar Behera is teaching children to take care of their environment and nature with the belief that it will shape their future. The tree teacher has built an army of young environmentalists who are now voluntarily planting and taking care of thousands of trees in and around their schools, residential areas, and other community centers.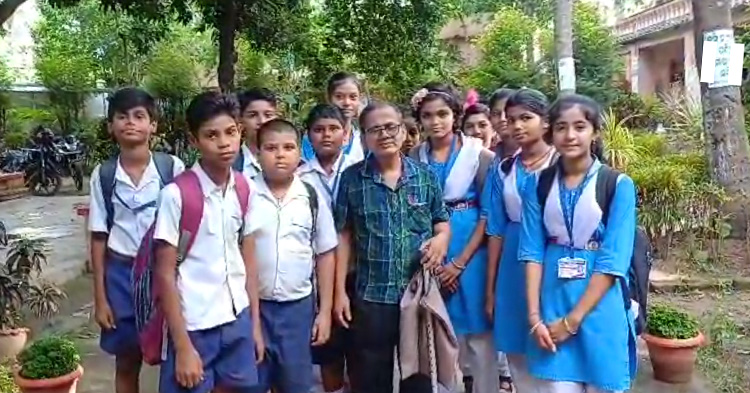 Gadadhar, who turned into an environmentalist at a young age, has been instrumental in increasing the green cover in the region and has taken out yatras to generate awareness on environment protection and family forestry. The concept of family forestry, popularised by him, has developed a sense of ownership among the children and their parents and inspired them to protect the trees they planted.
According to Gadadhar Sir, understanding the importance of trees for environmental protection is what he has been helping his students to understand and imbibe. Having raised an army of young environmentalists, he is now keen to take his mission to other schools in the district. The theory taught in classrooms about the benefits of planting trees and their importance in protecting the environment has helped children to learn the practical aspects of gardening and forestry, Gadadhar Sir says.